Cricket is a game of strategy which is played between two teams. Cricket is the most famous outdoor game in Pakistan. It is known as the Gentlemen's game. In Pakistan, cricket is almost at every place, from T.V. to streets and on the grounds as well.
Cricket is a passion for every young sportsman. Therefore, people look for the best cricket academy for their children to learn the basic techniques of Cricket.
So, today we are going to discuss the Top 7 Best Cricket Academies in Pakistan, which may help young cricketers to find the best cricket academy in Pakistan.
We will also discuss each Academy's Facilities, Stadiums, and Coaches Academy which is the main part of the Cricket Academy.
Top 7 Cricket Academies in Pakistan 2023
Here is the list of the top 7 best cricket academies in Pakistan for every Cricket player with their features Addresses and fee structure.
Customs Cricket Academy
Custom Cricket Academy or CCA was inaugurated in 1999 by Waqar Hassan, who was part of the first-ever Pakistan cricket team.
It was built with the idea to promote and develop cricket at the grassroots level for beginners.
Customs Cricket Academy has all the national and international level facilities that a beginner and advanced level cricketer requires.
Pakistan Cricket Board recognizes the CCA because it has all the facilities and coaches that are needed for an academy. CCA cricket team also takes part in domestic and first-class level cricket.
The list of players who are from Custom Cricket Academy and represented Pakistan internationally is too long, but a few of them are Rashid Latif, Muhammad Sami, Hasan Raza, Shadab Kabir, Naved Latif, Rana Naved-ul-Hasan, Fawad Alam, Anwar Ali, Yasir Shah, and Rameez Aziz.
Facilities:
Bowling Machine
Gymnasium
Speed Gun
Catching Cradle
Cement Wicket for specific Drill
Modern Gym for Physical Training
Cricket E-Tech Equipment's
Matting pitch for specific purposes
10 Turf Cricket Nets with green outfield
Analysis Wing (Match analysis and Video Analysis)
It has special Coaching programs.
Fee:
1000 Rs. Admission Fee (Kit not included)
2000 Rs. Monthly Fee
Address: F.B. Area Block 15, Gulshan-e-Mustafa, Back Side of UBL, Cricket Ground, Karachi
Abdul Qadir International Cricket Academy – AQICA
Abdul Qadir International Cricket Academy is an Excellent Cricket Academy for every cricket player.
AQICA was built by the great spinner of all time, Mr. Abdul Qadir, and is now run by their son Mr. Salman Qadir.
Naseem Shah, Usman Qadir, and many more international cricketers are from AQICA Academy.
Facilities:
It has highly qualified management and coaches who have the guts and sufficient knowledge of the game which is required by all youngsters.
AQICA provides high-quality training and drills to cricketers.
It has its beautiful cricket ground which hosts many renowned games.
Many Pakistani international players come and take part in the training sessions to give all the youngsters useful tips and tricks.
5 Days of net practice and one day of match a week.
Fee:
15000 Rs. Admission Fee
5000 Rs. Monthly Fee
3500 Rs. Kit/Dress Fee
Address:
Hafeez Kardar Road, Gulberg III, Lahore, Punjab, Pakistan-54000
National Cricket Academy (NCA)
The National Cricket Academy (NCA) is a cricket training facility located in Lahore, Pakistan.
The NCA also has a team of experienced coaches and trainers who work with players to improve their skills and performance.
The NCA offers a wide range of training programs for players of all levels, including beginner, intermediate, and advanced levels.
The academy has state-of-the-art facilities, including outdoor and indoor training grounds, a gymnasium, a swimming pool, and accommodation for players.
Facilities:
Beautiful Grassy Cricket Grounds
Best Pakistan and international Coaches
Medical instruments for emergency
bowling machines
Net Practices
swimming pool
gymnasium
National Cricket Academy-NCA Address
Hafeez Kardar Rd، opposite Gaddafi Stadium, Block E 2 Gulberg III, Lahore, Punjab 54000
Azad Cricket Academy
The initiative of Azad Cricket Academy was taken by test cricketer Mr. Saeed Azad. The vision and mission of Azad Cricket Academy are to foster grounds and facilities for the youngsters and emerging talent of Pakistan to play decent cricket.
Facilities:
It has beautiful grassy ground.
Azad Cricket Academy has a bunch of highly qualified coaches.
It takes part in U-16, U-17, and U-19 tournaments all over Karachi.
3 Days net practice facility (i.e. Tuesday, Wednesday, and Thursday). All age players can take admission.
Fee:
• 3500 Rs. Admission Fee (Kit included).
• 1000 Rs. monthly fee
Address: Azad Cricket Academy (CAA Airport Cricket Ground)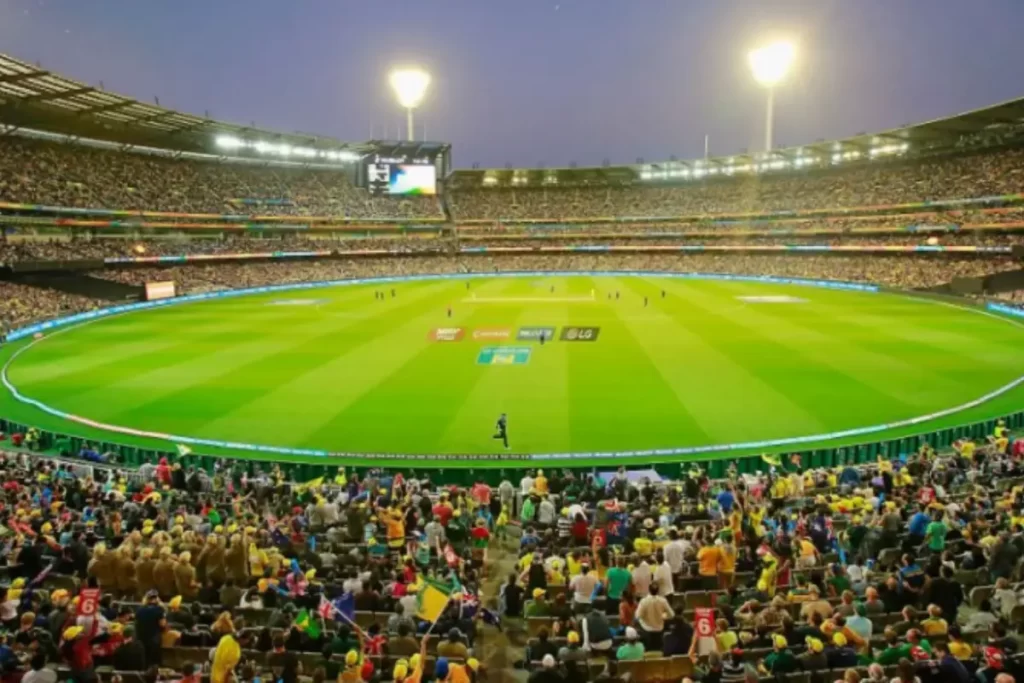 Aleem Dar Cricket Academy
This Academy is made and constructed by well-known International umpire ALEEM DAR, who is mainly known for his best Hawkeye decisions all around the world.
He has won the ICC Best Umpire of the Year award three times consecutively for Pakistan.
This Academy is ranked one of the finest academies all over Pakistan, where many of the young players turned into great stars of all time.
Hearing-impaired children are provided free of cost coaching along with free monthly scholarships.
NOTE: This Academy offers coaching for ages between 7 to 19 years only.
Facilities:
Lush green ground
Net practice
Weekly matches
Different age players are divided into different categories
Matches with other academies
Fee:
7000 Rs. Admission Fee
3000 Rs. Monthly Fee
1000 Rs. Kit/Dress Fee
Address:
Location Aleem Dar Cricket Academy, Near LDA Officers, Behind Mian Plaza, Johar Town Lahore, 54000.
You May Also Like
Tareen Cricket Academy
Nestled in the tranquil landscapes of Lodhran, Pakistan, Tareen Cricket Academy is dedicated to nurturing budding cricket stars.
Tareen Cricket Academy is Founded by Ali Khan Tareen, a co-owner of the Multan Sultans, this academy offers aspiring cricketers from rural areas a unique opportunity to shape their journey towards becoming professional players.
Despite its modest facilities, the academy embodies the spirit of charity, aiming to uncover hidden talents and enrich Pakistan's cricket talent pool.
Renowned cricket legends, including Mushtaq Ahmed, Azhar Mahmood, Gareth Batty, Ian Pont, and Jonty Rhodes, have graced the academy's grounds.
The institution regularly hosts the weeklong camps with the guidance of esteemed cricket experts.
Facilities
Best Cricket Grounds
International Coaches
Changing and dressing room
Special Coaching Program
Weekly matches
It takes part in PSL (Pakistan Super League)
Address:
MGR5+8QX, Lodhrān, Lodhran, Punjab, Pakistan
Fees
Tareen Cricket Academy is free. But they take Trials of every cricketer before Admission.
Vital Five Cricket Club
The purpose of developing Vital Five Cricket Club was to provide training in cricket to youth to enhance their skills and to make an environment where youngsters can play, learn, and enjoy their cricket safely and productively.
The main aim and theme of the club are to set an example by participating in different competitions, providing coaching, and doing welfare for needy youngsters.
Facilities:
VFCC Ground
Fitness Centre
Indoor Cricket Arena
Changing room
Dressing Room
Accommodation facility for cricketers from remote areas
Cricket Nets
Fee:
1000 Rs. Admission Fee (Kit not included)
2000 Rs. Monthly Fee
Address:
Vital Five Cricket Club Adj to SKBZ College, Phase IV Khy-Rahat DHA Karachi
Conclusion
The 7 Best Cricket Academies in Pakistan are Custom Cricket Academy, Abdul Qadir International Cricket Academy – AQICA, National Cricket Academy (NCA), Azad Cricket Academy, Aleem Dar Cricket Academy, Tareen Cricket Academy and Vital Cricket Academy.
All the cricket academies reviewed have some pros and some cons too. These have unique features and facilities too.
We leave it now up to our readers which they consider as the best cricket academy in Pakistan.
Also, share your views about these cricket coaching centers in the below comments section.