Whitening and beauty creams are commonly used in Pakistan and many of you must be wondering that which are the best whitening creams in Pakistan.
It is called whitening cream because it is used to make the skin fair and white.
Best Whitening Creams in Pakistan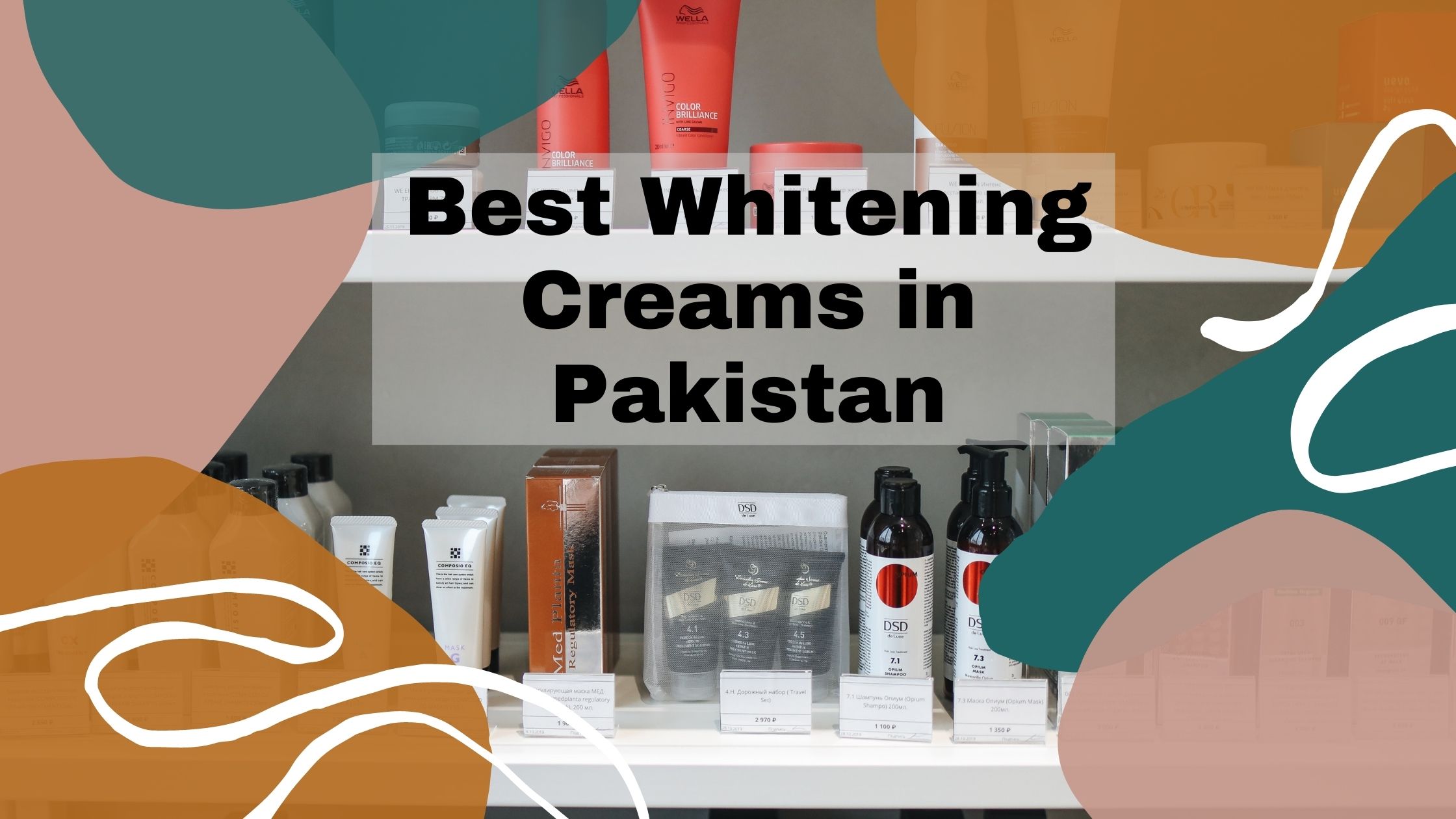 Here we will talk about the best whitening creams available in Pakistan so you could choose the best fairness creams as per your needs.
1- Hemani Advance Herbal Whitening Cream
This whitening cream is a product of Hemani Herbals. Hemani is a large manufacturer and marketer of beauty products including whitening and fairness creams.
This whitening facial product is very effective for blackheads as its specially designed formula removes blackheads very easily. Hemani advance herbal whitening cream is also useful for acne problems.
Reviews from the users of this hemani cream suggest that this cream makes the skin very soft and smooth.
Pros and specifications
Advance whitening and fairness formula
Removes blackheads
Removes acne
moisturizes skin
Provide protection from harsh environmental factors
2- Biocos Emergency Whitening Cream
Biocos Emergency Whitening cream is imported from Dubai/UAE to Pakistan. It's an imported item and it has good quality.
This cream helps reduce the chances of skin darkness as it uses a specially designed formula that protects the skin from UVA and UVB rays. Most users of this whitening cream have confirmed that this cream freshens the skin.
This urgent whitening cream from Biocos is also helpful in the removal of black and dull spots from the skin.
Pros and specifications
Works effectively
enriched with vitamins and natural ingredients
Vitamin B and E included
Makes skin tone softer and richer
3- Golden Pearl Whitening Beauty Cream
Golden pearl whitening beauty cream is a locally manufactured whitening cream manufactured in Pakistan. It's very famous and widely used by girls and women in Pakistan.
Pros and specifications
Turns skin white
Clear pimples
Removes black spots
4- Olay Natural White Day Cream
Having the power of mulberry extract in it, this product from Olay has made it to the list of best whitening creams in Pakistan.
With the power of Vitamin B3 and Vitamin E the skin gets fair and the dark spots are reduced.
Pros and specifications
Removes Dark Spots
Stops Dryness
Provides Natural Moisture
5- Ponds White Beauty Day Cream
 The amazing cream works by directly nourishing your skin cells and ultimately making them bright and beautiful, which makes your whole skin bright and glowy.
To boost the radiance of your skin, this cream comes with Pro-Vitamin B3. This cream works in a manner that fades the dark spots in your skin. If you want a decent whitening cream in Pakistan, then this can be a perfect choice.
Conclusion: Which is the best whitening cream?