Banking is normalized all around the world, as people feel more comfortable with banks handling and securing their money, over themselves. Even though Pakistan is an under development country, yet banks, in region, never failed to provide fantastic banking services to Pakistanis.
Opening a bank account in Pakistan is not as complicated as one might think.
How to open a bank account in Pakistan
Opening a bank account is as simple as it sound, especially in Pakistan, All you need to do is go to the nearest bank and ask them for the form to fill. After filling the form, submit the form with required document.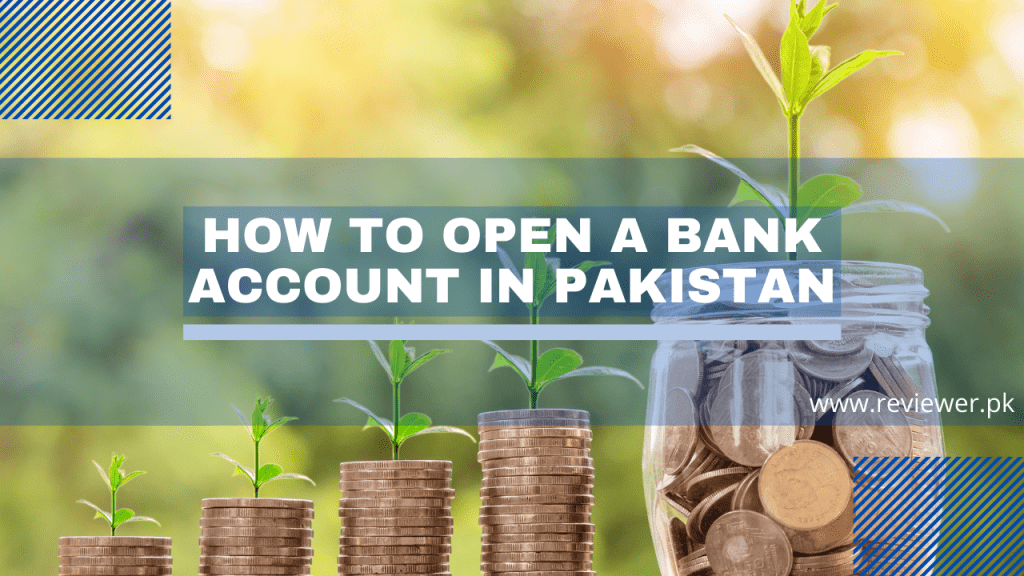 Now days, many banks even offer you online service in which you can open your bank account online. You can submit the form along with documents, needed, through email. This process can also be done from abroad and even inside country.
Whereas, some banks still prefer your physical presence at their branch for , as one might face detail processing or there might be need of more information than provided on the documents.
But before opening a bank account you should be aware the fact that there are many types of bank account used different purposes.
Types of Bank Accounts in Pakistan
Bank account that banks in Pakistan will offer you are
Basic banking account
Current account
Savings account
Terms /fixed deposit account
Foreign account
For each type of account you will need different sorts of document with different information and has different purpose and uses. The only thing common in them is that medium of all account is money transfer.
Basic Banking Account
For basic bank account you will only need a proof of id and address, such as bill payment record. Every bank provides this service for people with low financial status or low salary. The minimum deposit for this account is 1000 Rs and consists of no extra charges.
This form is non- remunerative charges, which means that bank does not take any form of profit from it and has no restriction on least equalization. In cases of absence for more than six month, your account will be endangering of closing.
Banks only allow to store withdraw and two cheque withdraw from account every month. The best thing about this account is that almost everything is free of cost in it.
Current Account
Current accounts are for both deposit and withdrawal, and are normally opened by specialist for who has many standards. Such an account can be opened in any business bank in Pakistan. Sum of any amount can be transferred and taken out from this sort of account.
For creating a current account all you is proof of personal information such as id card, proof of address, contact detail, date of birth, council tax bills, a bank statement and much more.
Savings Account
In a savings account your saving are transferred from your hand to safer place, where no one can steel it. It can also be considered as a retailing account from where you can earn money but can only take out a specific amount to consume. Such account does not have cheque facility and sometime don't even offer a debit card facility.
For creating a saving account bank will ask you for an id card, passport, employee id, bank pass book and more.
Foreign Account
Foreign account is a sort of account in which transaction is done in remittance collected from labor done in outside national boundaries.
For such an account document required are valid or non-expire passport, proof of income, and proof of address, proof of employment and nationality. And lastly, the documents defining the origin of initial banking deposit.
Pakistan has enjoys services of all these accounts from many different banks. Each one of them tries their best to offer more and better services than the rest.
Different Banks and Their Services to Pakistani Citizens
There are many banks serving Pakistan citizens with their marvelous services many of them and their few services have been listed below:
National Bank of Pakistan
Current and saving account
Online transfer
Pay order
Cash card
Advance salary
Habib Bank Limited
Basic bank account
Savings accounts
Loans for home and car
Debit card
Internet banking
Banking alert
United Bank Limited
Consumer loan
Cash card
Debit card
Credit card
Priority banking
Corporate banking
Investment banking
MCB Bank Limited
Personal deposit
Business deposit
Checking account
Internet banking
Mobile banking
Home remittance
Consumer loan
Credit card
Debit card
Cash card
Bank AL Habib
Personal banking
Business banking
Debit card
Credit card
Saving account
Current account
Home remittance
Foreign account
Cheque book
Funds transfer
Sms alert
Askari Bank
Credit card
Debit card
Bill payment
School payment
Mobile payment
 History
Schedule transfer
IBFT
FT
Account balance inquirey
Account statement
Sms and email alert
Conclusion
For saving money, many people in Pakistan want to open a bank account but they don't know that where to start and how to open a bank account. After reading the above step by step method, you must have now realized that its very easy to open a bank account. Feel free to share you experience of opening a new bank account in the below comments.