World Labour Day is celebrated on 1st May in every country of the world. Labour day in Pakistan is also celebrated on the same day so this year it will also be celebrated on 1st May 2021.
Labour Day is celebrated as a holiday by offices, factories and companies. All the schools, universities, offices, companies and factories observe the holiday on this day.
Labour Day 2021 in Pakistan
Labour day is celebrated with enthusiasm in Pakistan. The labour workers, their leaders and unions arrange a number of rallies, gatherings, parades and other functions. The labour union leaders and their representatives deliver speeches about the struggle of labours. They also highlight the importance of labours and their role in the economy of Pakistan.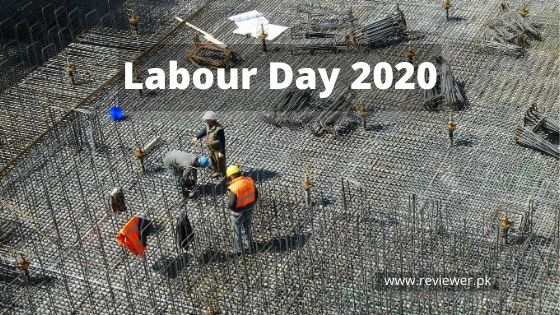 The government also arranges seminars to discuss the issues faced by workers and to discuss the solution of these issues. Sometimes, government ministers and other authorities announce different packages for labours working in public and private organizations and companies.
History of Labour Day
This day is celebrated in the memory of the martyrs of Chicago. Also, it reminds us of the Labour Union movements, especially the Eight-Hour a Day movement.
Eight hours day meant that the 24 hours of a day should be divided into 3 equal parts of 8 hours. Then, every 8 hours should be dedicated for work, recreation and rest.
The first labour policy of Pakistan was devised in 1972. Labour day is celebrated on the 1st day of May since then.
Conclusion
Labour day morally teaches us that we should also care for labour and their rights. Their dues should be paid to them without any delay. The labour must be provided with all their due rights.
They are the ones who are working for our country day and night. They are running factories and companies. The government of Pakistan must also make pro-labour policies and provide them with benefits wherever and whenever possible on this labour day of 2020.