Searching and having a need for the best face wash for men in Pakistan is a basic part of almost every men's life to keep his skin and face care crystal and clear all day long.
You must have been asking this question to your male friends, colleagues, and family members that which is the top face wash for men in Pakistan.
So, now your wait and curiosity are over. Just have a look below as we have reviewed the best men's face washes available in the local and online markets of Pakistan.
Best Face Wash for Men in Pakistan In 2023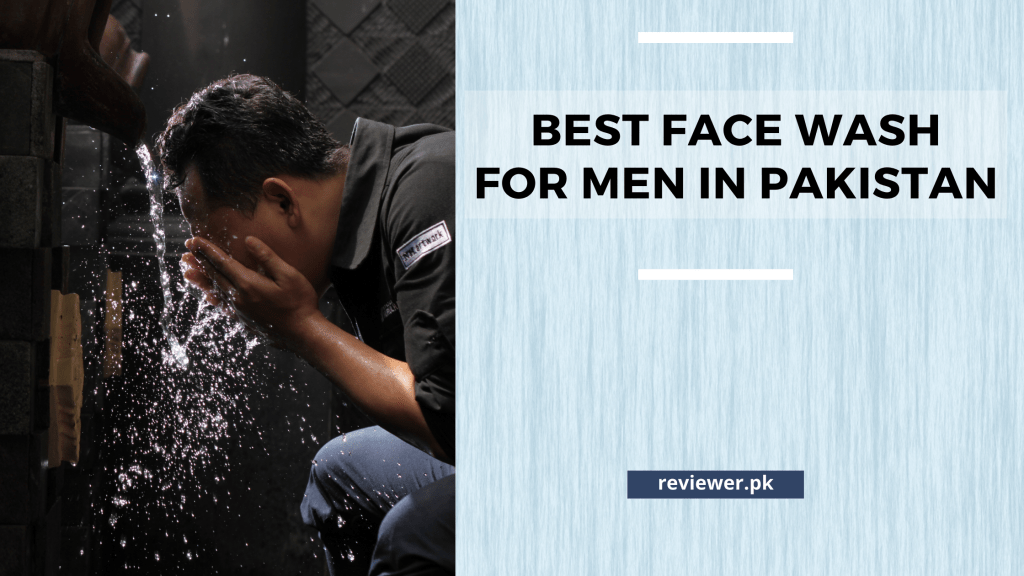 Men's skin is totally different as compared to women's skin. It is usually denser as compared to females.
Due to shaving and sending more time outside homes, men's skin becomes dimmer and dull as well. These are the reason why men need extra care of their skin, especially their face, and should be using products specially designed and made for men.
Today we are going to discuss 5 of the best available Face washes in Pakistan.
1. GARNIER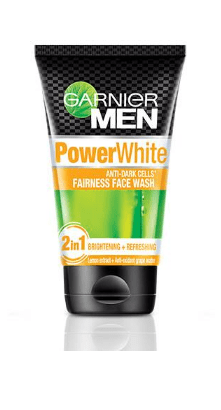 Garnier offers 3 face washes for men, these are Garnier Men Power White, Garnier Men Pure Active Charcoal, and Garnier Men Oil Clear Face Wash.
Garnier face washes are made according to your face and skin's needs and suitability. They give you a very fresh and soothing experience leaving no stains and daily routine dirt etc.
All the face wash items of Garnier give you a unique and new look and make your life easier.
Garnier ensures having 95% natural ingredients are added to almost all the products that they are provided with respect to international standards and rules & regulations.
Ingredients:
Mystic Acid, Water, Stearic Acid, Lauric Acid, Salicylic Acid, Lemon Fruit Acid, Benzyl Salicylate, Benzyl Alcohol, Fragrance, Limonene, Kaolin, Citrus Junos Fruit Extract, Potassium Hydroxide, Peg 14M, Linalool, Glyceryl Distearate, Palmitic Acid, etc.
Price:
Garnier Men Power White Intensive Fairness Face Wash 50ml = Rs. 199.00
Garnier Men Power White Super Duo Foam 100 ml = Rs. 457.00
Garnier Men pure Active 50 ml = Rs. 228.00
Garnier Men Oil Clear Face Wash 50 ml = Rs. 181.00
2. Fair & Lovely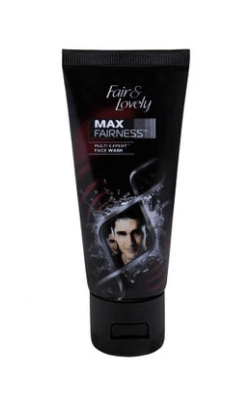 Fair & Lovely is one of the top brands in the field of skincare serving consumers from a long-ago standing at the greatest level. It is giving effective, safe items for beauty care at reasonable expenses.
They offer Instant Brightness Rapid Action Face Wash and Max Fairness Multi Expert Face Wash for men's skin.
This Face wash from Fair & Lovely is the best and must-have for men because it makes the face completely soft and clear.
In your daily routine, whenever you are exposed to the sun and dirty pollution, your face becomes full of dirt and tough elements.
It removes all the moisture and dust present on the face easily, giving a really nice and cool feeling. It can be used for all types of skins.
Ingredients:
Glycerin, Myristic Acid, Water, etc.
Price:
Fair & Lovely Men Face Wash 50 ml = Rs. 225
Fair & Lovely Men Face Wash 100 ml = Rs. 315
Fair & Lovely Men Max Fairness Multi Expert 50 gm = Rs. 130
Fair & Lovely Instant Fairness 50 gm = Rs. 430
Fair & Lovely Instant Brightness Rapid Action = Rs.729
3. NIVEA Men's Face Wash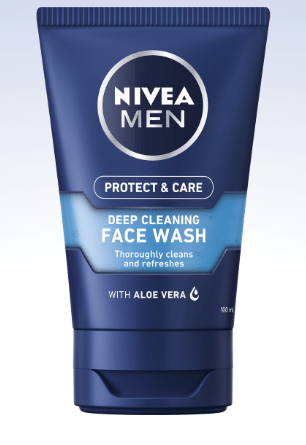 Nivea is one of the most prominent companies who are working in the skincare field. Nivea products are always made according to the expectations and requirements of the customers.
Nivea Men Face Wash is best for those people who want extra care of their face regarding cleanliness and freshness.
They offer many types of face washes for men. The features they include in different types are Protect & Care Refreshing, Acne Oil Control, Advanced Fairness, and Extra White Detox Mud Foam
This face wash provides them with the duly wanted care and healthy skin that a man can dream of. It softens the skin and gives a long-lasting fragrance. It gives instantaneous relief from dryness, itchiness, burning, etc.
Ingredients:
Menthol, Water, PEG 90 Glyceryl Isostearate, Methylparaben, Cocamidopropyl Betaine, Sodium Hydroxide, Sodium Myreth Sulfate, PEG 40 Hydrogenated Castor, Panthenol, Laureth 2, Benzophenone 4, Propylparaben, Decyl Glucoside, Menthol, Phenoxyethanol, Tocopheryl Acetate (Vitamin E), Alcohol Denatured, Acrylates/C10 30 Alkyl Acrylate Oil, Crosspolymer, Fragrance, Polyquaternium 10
Price:
Nivea Men Protect & Care Refreshing 100 ml = Rs. 790.00
Nivea Acne Oil Control Face Wash 100 gm = Rs. 500.00
Nivea Men Deep Face Wash 100 ml = Rs. 440.00
Nivea Advanced Fairness + Oil Control 100 ml = Rs. 670.00
4. STILLMAN'S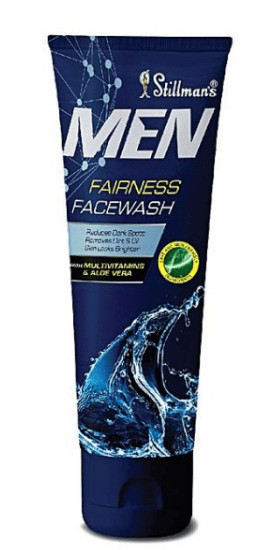 Stillman's is one of the old companies in the field of beauty and skincare having the objective to give real and safe products to the customers who need brilliance in loveliness.
Stillman's Men Fairness Face Wash is one of the best solutions to throw away the dirt & oil which is on your face when you go outside in dust and sun.
It gives away the best results if you are using it two times a day regularly. The addition of aloe vera to the face wash is also beneficial as it eliminates dark spots and gives a shiny look to your face.
Ingredients:
Glycerine, EDTA, Sodium Lauryl Sarcosinate, Aloe vera Gel, FD & C Blue, Aqua, Ammonium Lauryl Sulfate, PEG-120, Vitamin B3, perfume, acrylate crosspolymer, Propylene glycol, Cocamidopropyl betaine
Price:
Max Fairness Face Wash 50 ml = Rs.95.00
Stillman's Fairness Face Wash Whitening Agent Complex 50 ml = Rs.90.00
Stillman's Fairness Face Wash Whitening Agent Complex 80 ml = Rs.155.00
5. PONDS Men's Face Wash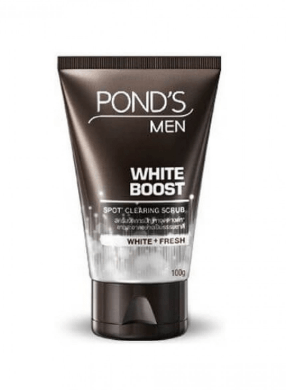 Ponds having cerebral anti-aging and also pro cell complex formula makes it ideally perfect for every man's skin. Having a variety of trustable products including face washes and beauty creams which every customer can trust easily.
There are many face wash ranges that Ponds makes for men, these include Energy Charge Facial Wash, Acne Solution, and also White Boost Face Wash.
All the pond items have a dark mineral that gives us very clean, clear and crystal white skin, this is the secret of all the products of ponds, especially the face washes.
Ingredients:
Propylene, Iodopropynyl Butylcarbamate, Menthol, Stearic Acid, Perfume, Polyquaternium-7, Coffea Robusta Seed Extract, Potassium Hydroxide, Lauric Acid, Coffea Arabica (Coffee) Seed Extract, Glycol, Glyceryl Stearate, Cl 19140, Butylene Glycol, Water, Decyl Glucoside, Cl 17200, Myristic Acid, Disodium EDTA, Glycol Distearate, DMDM Hydantoin, Glycerin.
Price:
White Boost Spot Clearing Scrub 100 gm = Rs.300.00
Acne Solution Anti-Acne Facial Wash 100 gm = Rs.315.00
Energy Charge Facial Wash 100 ml = Rs.340.00
Conclusions – Best Facewash for Men in Pakistan
Studies done by some reliable sources suggest that men are now actively looking for and using face washes and face cleansers.
Since you have read our recommended top 5 best face wash in Pakistan for men and also check their pros and cons. So, we leave it up to you to finalize the face wash for you as per your requirements.
Do tell us in the comments that which face wash you used and liked the most.